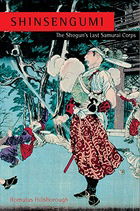 Posted : 11 years ago on 2 July 2007 05:28 (A review of
Shinsengumi: The Shogun's Last Samurai Corps
)
I was excited to be able to read this book and once I got my hands on it, I was unable to put it down. There's a lot of history here so history buffs will be pleased. It's wonderful to finally have something about the Shinsengumi to read in English. However, I wished that there would have been more biographical details devoted to other members of the corps and not just their leaders. Although it sometimes gets tiring to hear the repeated phrase "propensity to kill", it was well worth the read.

0 comments,
Reply to this entry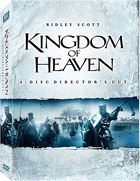 Posted : 11 years, 5 months ago on 1 February 2007 10:03 (A review of
Kingdom of Heaven: Director's Cut (Four-Disc Special Edition)
)
I cannot believe how different from the theatrical version this film turned out to be. So much was cut out and I believe that some of the characters suffered because of it, especially Princess Sibylla. Although it is longer, I feel that the extra footage adds a certain element of depth to the story as well as explaining some things that were confusing in the theatrical release. And I am not opposed to seeing more scenes with the stellar cast supported by such talents as Liam Neeson and Jeremy Irons! The only thing that I don't like about this set is that the movie itself is spread over two discs, but that's only because I get so into the story that I don't want to get up to change the discs! Anyone who enjoyed the theatrical version of "Kingdom of Heaven" will love the Director's Cut.

0 comments,
Reply to this entry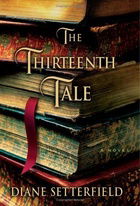 Posted : 11 years, 7 months ago on 10 December 2006 06:35 (A review of
The Thirteenth Tale
)
Diane Setterfield has woven a beautiful tale about the bonds of sisterhood and the lingering ghosts of the past. Told from the perspective of a reclusive bookworm who lives above her father's shop, we meet the bibliophile in all of us. We are also introduced to Vida Winters, a woman whose true life story opens the flood gates for more than just a look at truths. This is a fabulous novel to read and I highly recommend it!

0 comments,
Reply to this entry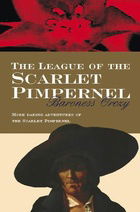 Posted : 12 years ago on 8 July 2006 01:53 (A review of
The League of the Scarlet Pimpernel
)
This wonderful installment in Baroness Orczy's Scarlet Pimpernel series is a collection of short stories involving Sir Percy and his League members. Although the chronological order of the stories is lacking (Marat is lying dead in his bathtub in the beginning and quite alive in another story after that, for example), these tales are a great read regardless. I'd recommend this for all Scarlet Pimpernel fans.

0 comments,
Reply to this entry